Take the first step toward the
smile you've always wanted
Schedule your consultation for Invisalign today!
Interested in Invisalign?
See an instant before and after of your new smile!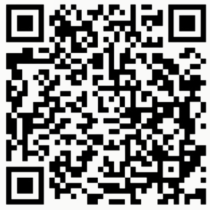 Scan the QR Code
Take a selfie
See your transformed smile in seconds!
For any further questions, ask an Apollonia team member or book a complimentary consult!
Invisalign is an easy alternative to traditional metal braces. It uses clear aligner trays to move your teeth into their ideal position. Unlike metal braces, with Invisalign, you can easily remove your trays to eat, drink, brush, and floss your teeth! Depending on the case, trays are swapped out every week or two. Additionally, regular orthodontic check-ups help us make sure your treatment is progressing properly!



Convenient Financing Options
We provide direct billing of your insurance, low down payments, 0% interest, and monthly payment plans that work for you!
Fast &
Easy
We use 3D digital scans to make your treatment fast, easy, and reliable!
Personalized
Treatment
Each smile is different! We'll make sure you get the exact smile you have always wanted!
Book Consultation
Straight Teeth =
Healthier Teeth
Misaligned teeth can lead to premature wear (such as chipping), receding gums, tooth loss, gum disease, bad breath, mouth breathing, and even sore jaws and headaches. To sum it up, straight teeth = healthier teeth!
Am I A Good Candidate for Invisalign?
If any of these scenarios apply to you, then Invisalign is the perfect choice for you! Contact our office today to learn more about how Invisalign can help you achieve the smile you have always wanted.

Overbite
Upper front teeth close in front of the lower teeth. Underbite
Lower teeth protrude past upper front teeth. Crossbite
Upper and lower jaws don't line up. Gap Teeth
Extra spaces between teeth.
Open Bite
Top and bottom teeth don't meet. Crooked Teeth
There isn't enough room in the jaw for teeth to fit normally.

Genereally Straight Teeth
When you just want a more beautiful smile.

Mix of Baby and Permanent Teeth
Phase 1 orthodontic treatment for growing children with a mix of baby and permanent teeth.
Book Consultation
The Process:
3 Simple Steps
At Apollonia Dental
1. Request a complimentary appointment
Wondering if you are a candidate for Invisalign? Come in for your complimentary orthodontic records appointment. At this appointment, we'll take special pictures and x-rays of your teeth to help us make a treatment plan that's tailored just for you!
2. See how Invisalign can change your smile
Once we have your personalized treatment plan, we'll outline the process with you and answer any questions you might have.
3. Get the smile you've always wanted!
Finally, we'll show you how to put your trays in and take care of them. It's as simple as that!
Book Consultation
Frequently Asked Questions
Each case is different because we make personalized plans for each person. However, we ensure that our plans are affordable by providing direct insurance billing, easy payment plans, and 0% interest.
Do you direct bill insurance?
Yes! Before you agree to treatment, we will check your insurance and go over any payment plans you may need
How long does treatment take?
This depends on each case and each person. Invisalign relies on you being diligent with putting your trays in, keeping everything clean, and coming in for your scheduled check-ups
How long do I have to keep the trays in?
You take your trays out only to eat, drink, and clean your teeth. Otherwise, they should stay in your mouth at least 22 hours each day
Do I have to avoid any foods?
No! Unlike traditional metal braces, you do not have to avoid any types of food