You may notice when you come in for your dental check-up that the Dentist will start off by feeling around your head and neck before they check the inside your mouth. What exactly are they doing?! This exam is called an Extra-Oral Examination and is performed along with an Intra-Oral Examination.  These examinations look at not only the condition of your teeth and gums but also the surrounding tissues in the mouth, the function of the jaw joint, muscles and early signs of oral cancer (1).  Your Dentist or Dental Hygienist can palpate the tissues around your head and neck to feel for inflamed lymph nodes or other suspicious growths.  Furthermore, your Dental Health Practitioners will review your medical history with you so that they can identify oral cancer risk factors such as smoking and excessive drinking.  Together, these are an integral part of your dental check-up – we don't just look at your teeth!
According to the Canadian Cancer Society, it is estimated that in 2017 there will be 4,700 Canadians that will be diagnosed with oral cancer and 1,250 deaths from oral cancer (2).  Of these people, men over 45 are at the highest risk of developing oral cancer (3,4).  Having regular examinations is important for early detection.
Some signs and symptoms outlined by the Canadian Dental Association and Alberta Dental College include (3):
Lumps/bumps inside the mouth or around the head and neck

White or dark red patches in your mouth, lips or tongue

Bleeding or numbness in the mouth including sores or patches that do not heal

Difficulty swallowing, changes in taste or tongue sensation
Some common risk factors can include (3): 
Tobacco use (i.e. cigarettes, chewing tobacco, cigars, betel quid, paan, etc.)

Heavy alcohol consumption (typically defined as more than 14 to 21 drinks per week). Heavy alcohol consumption can work together with tobacco use to increase the risk of oral cancer by more than 30 times of those who do not smoke or drink

(4)

Oral sex

Prolonged, repeated exposure of the lips to the sun

History of leukoplakia (a thick, whitish-coloured patch inside the mouth)

Poor diet

Genetics and gender
As well, a recent cross-Canada study published in the Canadian Medical Association Journal found that the incidence of Human Papillomavirus (HPV)-related oropharyngeal cancers has increased by about 50% between 2000 and 2012 (5). This study looked at cancer organizations across Canada in Toronto, British Columbia, Alberta (both Calgary and Edmonton) and Halifax.  Along with the general increase in HPV-related oral cancers across all organizations, the study also found that the rise of p16-positive oropharyngeal cancers was most robust in Alberta (5).  Whether this rise is indicative of an actual increase in oral cancers or just better detection and reporting is unclear.  Early detection is key in preventing complications with HPV-related oral cancers as these tumors typically respond better to treatment and have a higher survival rate than those linked to tobacco and alcohol consumption (6). The Center for Disease Control and Prevention (CDC) and Advisory Committee on Immunization Practices (ACIP) recommend that both boys and girls ages 11 to 12 receive the HPV vaccination.  This immunization is most effective at younger ages and those up to age 26 (7).  

Prevention is key!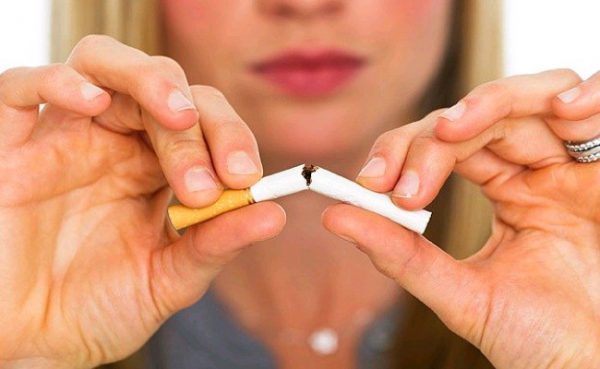 While some risk factors such as gender and genetics cannot be modified, it is important that we do what we can to prevent oral cancers.  Stopping the consumption of tobacco products can help reduce your risk of oral cancer and premalignant lesions (however, it can take up to 10-20 years for this risk to reduce to that of a non-smoker, so of course, we recommend not even starting!) (4).  Limit alcohol use, eat a healthy diet with plenty of fruits and vegetables, limit sun exposure and use U/V protective lip balms, and visit your dentist regularly for dental exams and oral cancer screenings! (3)
Learn more!
Visit the links below for more information about extra-oral and intra-oral examinations, oral cancer and HPV: