Okay, I see that look you're giving me. "Nope, it's not happening. Spare me your lecture! I cannot, will not, and never will floss!"
No problem! While we do recommend conventional flossing as the best, safest and most effective way to floss (see our previous post about proper flossing technique), here are some flossing alternatives that you may want to consider!
Disposable Floss Sticks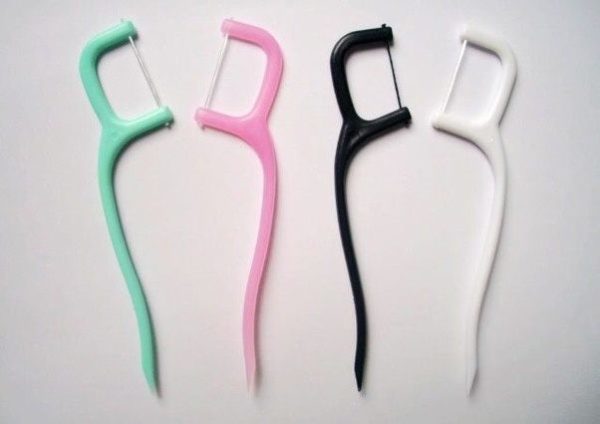 Disposable floss sticks are a nice alternative to conventional string flossing especially if you have trouble reaching those pesky back teeth. These picks have floss strung between two plastic "Y" shaped prongs attached to a plastic handle.  Use these very similarly to how you would use regular floss – gently glide the floss between your teeth (don't snap it in!), try your best to curve the floss around the tooth (creating that "C" shape – see our previous post about proper flossing technique!) and flossing up and down 2-3 times on each side of every tooth.  These are also a great alternative if you travel often!
Non-Disposable Floss Sticks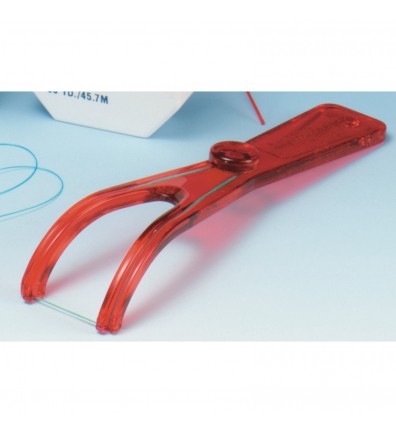 These flossers come in a large variety. They are usually composed of a non-disposable handle and either an interchangeable floss head or an attached "Y" shaped head where you string floss through the handle yourself. Both options work fairly similarly and the technique is the same as with the disposable floss sticks.
Interdental Brushes (i.e. Proxybrush)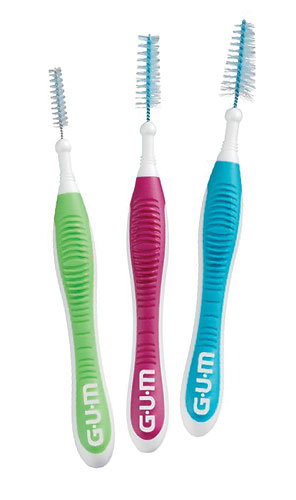 An interdental brush consists of a hande with a thin bristled toothpick-like head. These come in a variety of sizes from very thin to thicker and larger bristles. Typically these brushes are best for people with large spaces between their teeth. Never try to force a brush between your teeth as it can cause damage to your gums. We strongly recommend talking to your Dentist or Dental Hygienist about which types of interdental brushes are best for your teeth.
Dental Picks (i.e. Soft-Picks)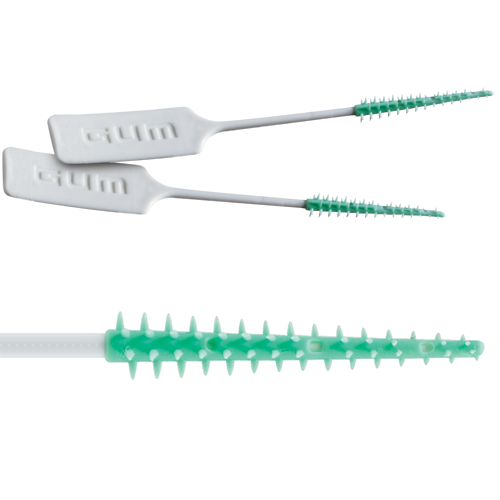 These are very similar to interdental brushes except are much thinner and usually have small rubber tines rather than plastic bristles. Soft picks are a better alternative for people who like to use toothpicks as they are softer and more gentle on the gums than your traditional wooden toothpick.  As well, these can work well if you have small spaces between your teeth. Again, we recommend talking to your Dentist or Dental Hygienist about how to use these and whether they are a good fit for your teeth.
Water Flosser (i.e. Waterpik)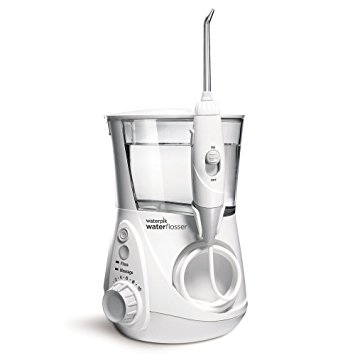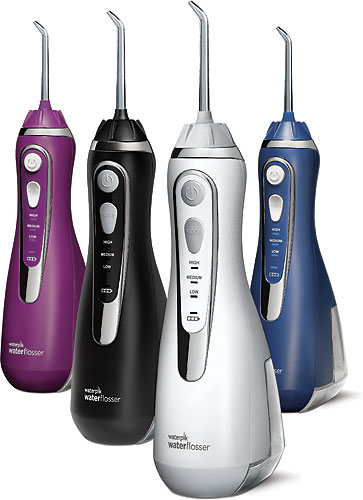 Water flossers use a stream of water to clean the plaque and food around and in between your teeth. This type of flossing alternative is useful for those who have trouble accessing their back teeth or have very tight spaces. They come in both a cord and cordless version, both with a water reservoir. If this is an option you would like, we recommend coming in and talking to your Dental Hygienist who can show you how to use them (FYI, we have these in our office now for purchase!)
So many options! If you have any questions please feel free to come in and ask your Dentist or Dental Hygienist! We are happy to answer any questions you have (also, we love talking about flossing)!