Sleep Apnea is a condition that causes abnormal breathing while sleeping. The word "apnea" means 'temporary cessation of breathing', so sleep apnea refers to pauses in the breath that can happen while sleeping. These pauses can last for 10 seconds or more and can happen multiple times throughout the night. This disturbance during sleep can cause lower-quality sleep and affect the body's supply of oxygen, which can have potentially serious health conditions.
4 Easy Steps to a restful nights sleep
1
Take our sleep apnea risk quiz NOW
Our easy and anonymous online quiz only takes 2 minutes to find out if you might be at risk for sleep apnea.
Take our sleep apnea risk quiz
3
Take our at-home sleep test
Our sleep test can be done in the comfort of your own bed and is super easy and convenient to use!
4
Start treatment
We'll work together with you to create a plan that will get you on the path to better sleep, better breathing, and better overall health!
How is your sleep impacting your overall health?
An estimated 2.3 million (6.4%) Canadian adults over the age of 18 have been diagnosed by a health professional with sleep apnea. Studies have shown that sleep apnea is associated with a higher risk of cardiovascular disease, cardiac arrhythmia, heart failure, obesity, diabetes, and depression.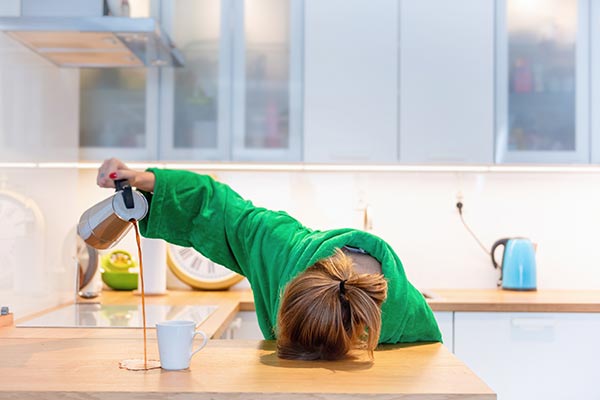 Do you wake up feeling tired? Does your partner complain about your snoring?
It might be time for you to consider making your sleep (and your partners sleep) a priority! Let us at Apollonia Dental Clinic help you feel rested and have more energy! Take our sleep quiz and book a FREE consultation!
Take our sleep quiz now
Do you hate your CPAP? Do you hate travelling with a CPAP?
Travelling with a CPAP is such a drag! Did you know for some people, there is another option to replace that clunky and cumbersome CPAP? Book a FREE consultation at Apollonia Dental Clinic to find out more about Oral Appliance Therapy!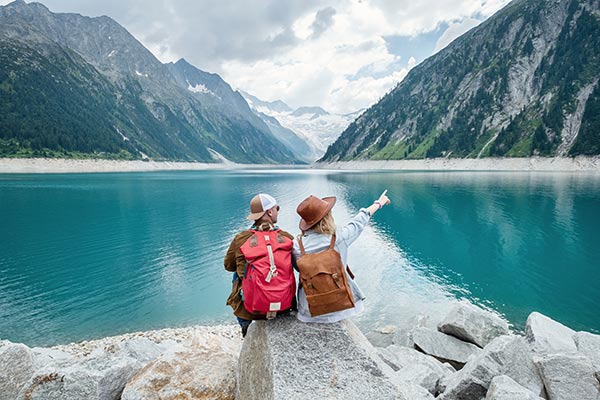 Sleep-Disordered Breathing and Kids
Have you ever noticed your child grinding their teeth while sleeping? Do they wake up frequently or experience bed-wetting? Do you notice your child feeling drowsy during the day, have trouble concentrating, or are irritable, or hyperactive? These are all possible signs of poor sleep in children. Many children can experience breathing problems while sleeping – this is known as sleep-disordered breathing. Getting enough air during sleep and while awake are necessary for the development of good health. Not only is the amount of sleep important, but the quality of a child's sleep is critical.
Ask us how we can help your child breathe better, sleep better, and improve their overall health!
Book a FREE consultation today!
What is Oral Appliance Therapy?
Similar to a nightguard, Oral Appliance Therapy is a sleek device that you place in your mouth to help keep your airways open while you sleep by holding the tongue or jaw in a forward position. These are very comfortable and many people prefer this treatment over the Continuous Positive Airway Pressure (CPAP) machine which forces air into the airway to keep it open.
Benefits of Oral Appliance Therapy:
Quiet! There is no noise made from a machine
Simple to wear and clean
Small and portable (just like a nightguard)
Easy to travel with
No electricity required
Comfortable and easy to use
Can reduce or prevent teeth grinding
No hoses to clean or interrupt your sleep
No annoying mask or nasal cannula!
No feelings of claustrophobia
If you are experiencing symptoms related to sleep apnea or are unhappy with your CPAP, book a FREE consultation and let us guide you to a better night sleep!
Book a FREE consultation today!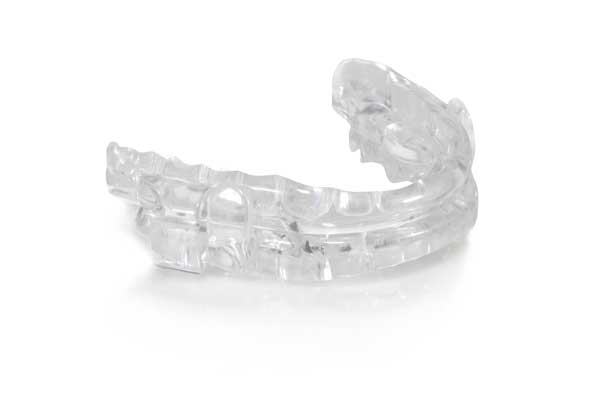 Myofunctional Therapy
Myofunctional Therapy, sometimes referred to as Orofacial Myology, is a treatment that focuses on improving the strength and function of the lips, tongue, palate, and facial muscles. It also focuses on nasal breathing, oral rest posture, and proper swallowing (yes, you can swallow incorrectly!). When sleeping, your tongue and soft palate can fall back and block the airway – causing snoring and possibly even sleep apnea. Studies have shown that working with a Myofunctional Therapist can help improve mild to moderate obstructive sleep apnea with something as simple as exercises! Are you curious if myofunctional therapy can help you sleep, breathe, and feel better?
Contact Us For a FREE Consultation